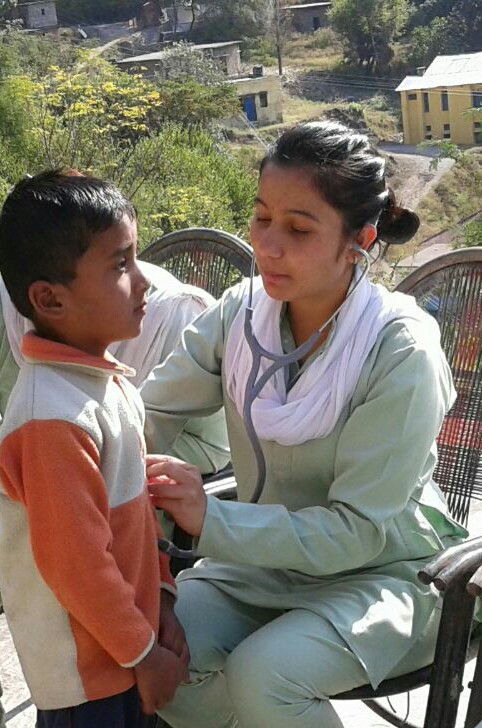 Today on 25th November,2015 all the B.Sc. Nursing 4th year students were posted in Govt. Primary School ,Bhanog for School Health Project under the supervision of our teachers i.e. Mr. Chitravel (Assist. Prof. CHN, ACN), Ms. Komal Rana (CI, ACN), Ms. Suchpreet kaur (CI, ACN) from 9 a.m. to 4 p.m.
AIM OF THE SCHOOL HEALTH PROJECT -To do the complete health assessment of the students and to educate them regarding their hygiene.
OBJECTIVES;-
To collect history from students.
To assess personal hygiene among students.
To do anthropometric measurement for assessing growth and development of students.
To do ENT and eye assessment
To do oral and GI assessment.
To do integumentary i.e. skin, hair and nail assessment.
To assess cardiopulmonary system.
To assess neuromuscular system.
To assess the knowledge level of students and to give health education to them.
 Inferences :
1. one student was having myopia and 1 student was having eye redness.
2. Ear hygiene was maintained by 29 students.
3. In nose they have assessed for any abnormal polyp, DNS, epistaxis.
4. 6 students were having history of epistaxis.
5. In throat, they assessed for trachea position, adenoids, tonsillitis.
6. 20 students were having mild tonsillitis.
7. 12 student were having dental caries.
8. 2 students were having bleeding gums.
9. In GI assessment, they assessed for hepatomegaly, splenomegaly, constipation, diarrhea, stomach ache.
10. 3 students were having constipation.1 student was having stomach ache.
11. No abnormality was found out in any student. In skin they have assessed hair, skin, and nails.
12. In hair they assessed thin, brittle hair , lice infestation , dandruff, etc.
13. 10 students were having dandruff.
14. 4 students were having dry hair.
15. 3 students were having lice infestation.
16. In skin they have assessed for sign of scabies, sign of linea infestation, leprosy.
17. 8 students were having dry skin.
18. In nails, they had assessed for flattening of nails, clubbing and koilonychias.
19. 5 students were not maintaining their nail hygiene. Their nails were not properly trimmed.
20. 10 students were having white patches on their nails.
21. 1 student was having nail deformity because of fracture.
22. 1 student was having history of head injury because of that his response and reflexes were delayed.
23. students were underweight.
24. 2 students were having cracked lips.
25. 1 students was having warts and burn injury between the fingers.