MEDICAL CAMP AT ACH-SEPT.2017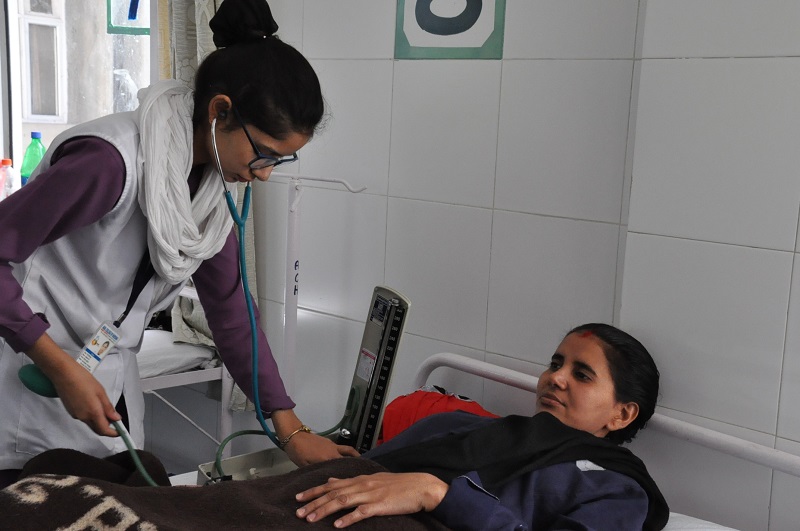 AKAL COLLEGE OF NURSING, ETERNAL UNIVERSITY, BARU SAHIB, DIST.SIRMOUR,H.P
As held every year, free medical camp was conducted at Akal Charitable hospital on 30 th September & 1 st of October 2017 .The official inauguration of the camp was done by Hon'ble Baba Iqbal Singh ji , Chancellor, Eternal University which was attended by all the dignitaries,Faculty and students of Akal college of nursing. A medical team consisting of 10 doctors had arrived from Patiala to provide their services during the camp. Dr.G.S Dhindra was in-charge of Ophthalmology ,Dr. Gautham Sikhand and Dr. Dheeraj for ENT ,Col.Dr.Rajinder Singh for Psychiatry,Dr.G.P Singh was the Ortho Surgeon ,Dr. Mukesh,Dr. Harpreet and Dr.Sukhwinder were the Anesthetists and Dr. Navraj Singh and Dr. Bhupinder Singh were the Surgeons. A total of 40 surgeries were done including Cholecystectomy,Hysterctomy,Hernioplasy,Nasal septoplasty and Hydatidcyst removal.Free medical treatments and drugs were provided for all the patients. Around 633 patients attended the camp which included 59 ENT consultations,85 Ophtalmology cases,47 Dental cases,181 Ortho cases and 261 medicine consultations. Faculty and students from Akal college of nursing were posted round the clock for providing efficient and quality nursing care to the patients.