6th CONVOCATION on 24th November, 2018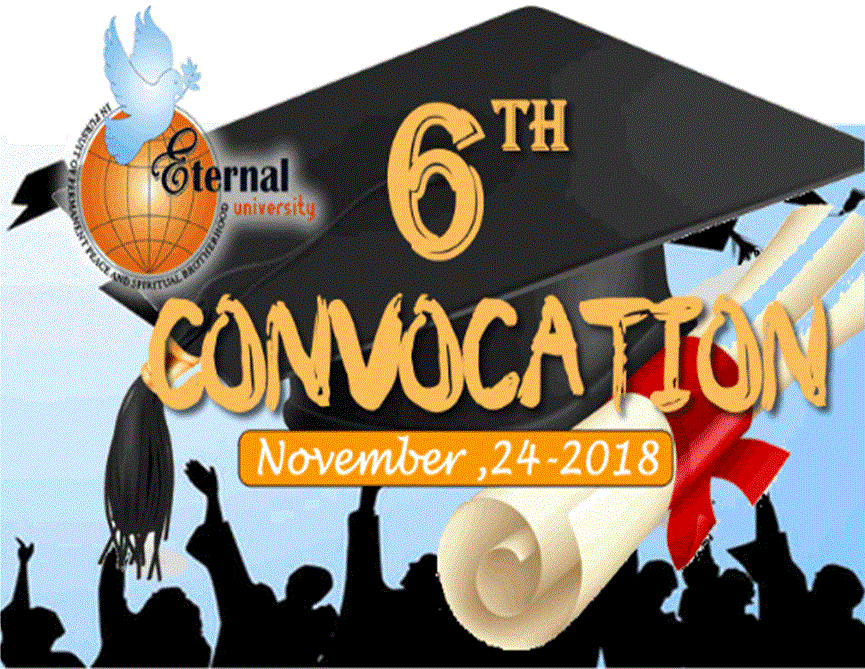 Akal College of Nursing
Eternal University, Baru Sahib, District Sirmour, Himachal Pradesh- 173001
Every yesterday is
a memory of dreams.
Every tomorrow is a vision of hope.
With great joy and pride
Being educated is a major life accomplishment and everyone should celebrate it with proper praise and applause.
Today, we are very pleased to announce that, Eternal University, Baru Sahib, District Sirmour is organizing its 6th CONVOCATION on 24th November, 2018 with Aluminise meet on 23rd November, 2018 in EU campus.  As part of this Convocation, 17 (M. Sc. Nursing) & 56 (B. Sc. Nursing) students would graduate from Akal College of Nursing, Eternal University, Baru Sahib, District Sirmour, Himachal Pradesh. His Excellency the governor of Himachal Pradesh, Acharya Dev Vrat will be gracing the occasion in this valley of Divine Peace Baru Sahib on the day of convocation.
Akal College of Nursing is nestled in the sylvan Himalayas, away from the bustle of the metropolis. It is situated, about 25 kms away from Rajgarh, on the bank of the Giri, a tributary of the river Beas. Since its inception in 2008, Akal College of Nursing has developed to commendable heights. In this very short span of time, it has a well-furnished campus with world-class academic and research facilities.
All the students of Akal College of Nursing are welcome with the open heart with their parents by the college and university faculty for their convocation. Please join your 'Pinning Ceremony' with full enthusiasm and passion for your sparkling future. Wish you all a very successful future.
Thank you so much.